Do you know what employees want from your training programs? It's a great question to consider, especially for small businesses struggling to hire and keep good workers. Research shows that training and coaching employees can be the most important factor for job satisfaction. Here's a list of five things employees want in training programs.
1. Continuous learning
Employees want continuous learning experiences to help them gain new knowledge and skills.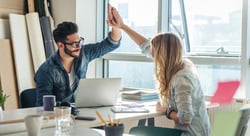 Through training experiences, they develop a sense of purpose. They are better able to pursue their life goals. For many employees today, a job is more than a paycheck. It's an investment in their future. If employees don't feel connected to their work, they are more apt to look for other job opportunities. The right training experiences provide the connection and experiences employees want.
2. Consistent and specific
Training should be designed specifically for the learner. One study revealed that over 91 percent of employees want training that is personalized and relevant. While there are key topics that pertain to all workers, employers should provide training modules for each position group. Employees also want regular training opportunities. They want consistent opportunities to develop expertise in specific areas that match their interests and plans.

3. Engaging teaching style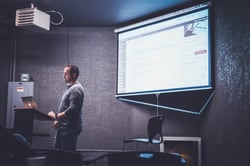 Historically, employee training sessions have consisted of long classroom-style meetings with speakers who display uninteresting words on an overhead screen. While it's a great way to dispense information to a large group of people, it doesn't provide the education employees desire.
Today's employees want training that is easy-to-understand, engaging and fun. And, they want training on specific topics presented in short bursts of time.

4. Accessible training
Research by Axonify found that employees want online training that is accessible from any digital device:
85% want to pick training times that fit their schedule.
80% believe frequent or regular training is more important than formal, large-group sessions.
89% want to access training at any time, and from anywhere they need to do their job.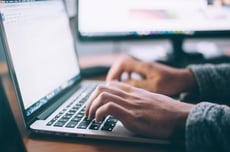 Employees also want to learn at their own pace. If they don't understand a point in the training, they want to go back and review it. Using an online training like Traineaze is the perfect solution. Employees can log into training sessions whenever they have a few minutes to review a training module. Many employers set up short quizzes to check employees' understanding of the material. If employees fail the test, they can review and information and retest.
5. Repetition and reinforcement
Every day, people receive thousands of messages from friends, work, and businesses. They become overwhelmed with the number of things they have to remember. It's no wonder they forget information they've learned in training sessions. Many years ago, a psychologist developed a forgetting curve that shows how quickly people forget things if the information is not reinforced:
Within in 1 hour, people forget 50% of the information they learn in a presentation.
Within 24 hours, they forget 70% of the material.
Within one week, people forget 90% of the information.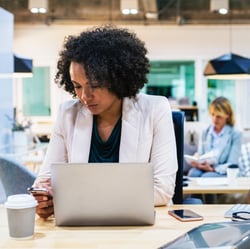 Encourage employees to share the information they learn with other workers or customers. This helps reinforce details for easier recall. Also, set up microlearning training modules so employees can put their new knowledge to immediate use and review whenever they need to refresh their memories. This is especially helpful for sales team members who need specific information to answer customers' questions. Or, when employees need to remember steps in a work process they rarely use.
Online training doesn't have to be difficult to understand and use. Traineaze is a learning management system that's easy to learn so you can quickly create the training programs your employees want.