Remember learning to ride a bike? You probably didn't figure it out all at once. Instead you focused on mastering the process of balancing, pedaling, and steering until you could successfully ride your bike.

This analogy applies to workplace learning experiences. Employees want coaching and training so that they can perform well at work. But, they learn and retain best when complete information is taught step-by-step on one topic at a time.

Discover five benefits of using microlearning to train employees.



Ready Access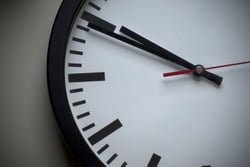 A Deloitte study found that on average employees have only 24 minutes a week to focus on training and development. But, they need regular infusions of information to fulfill job responsibilities and serve customers. Some employees turn to team members for help. Others search the Internet to find answers to questions.
Microlearning enables small businesses to deliver detailed training employees need at exactly the right time. By making your training easily digestible and applicable to the learner's task, workers can immediately put the knowledge to use.
Developing a series of microlearning sessions is simple to do using online training software, like Traineaze. Employees can access the training information anytime, anywhere, or from any digital device. Discover more benefits of eLearning.
Improve Employee Productivity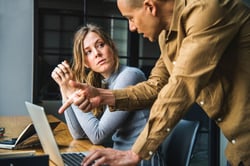 Microlearning is a popular training option because employees can gain new knowledge in a short period. Usually, each learning module is only a few minutes long, which makes efficient use of employees' time. Microlearning training also appeals to busy workers who need a specific solution for a specific problem.
Reinforce Learning
Research shows that people forget 80 percent of what they learn within 30 days unless they use it. Here are other interesting statistics on how people learn: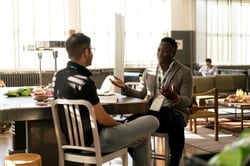 Reading – 10%
Hearing – 20%
Seeing – 30%
Talking with others – 70%
Experiencing personally – 80%
Teaching others – 95%
Microlearning reinforces these learning styles because information is taught quickly through a variety of formats. After learning new material, employees can immediately put it to work as they talk with co-workers and customers.
Refresh When Needed
Another benefit of microlearning is that employees can review the material as often as needed. If they run into a problem, cannot recall details about a product, or are not sure how to answer customer questions, employees can quickly review the appropriate training segment(s). A few minutes spent relearning information can aid in long-term retention.
Easy to Get Started
Small businesses sometimes think that employee training is expensive. But, they need to think about the cost of losing customers or talented employees who want continuous training.
Using a learning management system (LMS), business owners, or workers responsible for training, can quickly put together material on each topic.
To capture employee interest and increase learning, make sure the presentations are authentic (not polished) using a variety of communication tools, e.g., infographics, videos, customer comments, or a PowerPoint explanation. Presenting information in a variety of ways assists employees in remembering what they learn. Learn how to put together effective eLearning training by reviewing this blog.
Quick updates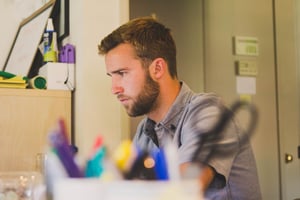 Market conditions continually change, making it difficult for businesses
to stay competitive. Microlearning makes it possible for companies to educate employees quickly
on updates to products, services, customer needs, and
market changes. Or, to provide reminders on sales
and communication techniques, new compliance regulations, project requirements, or business rules.