Employees are leaving their jobs in droves, looking for new opportunities. Many are restless, wanting to expand their knowledge and expertise. Small employers know that there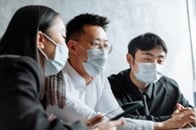 s no business growth without talented employees. So, the best way to lower turnover and keep great employees is to provide training that employees want. It may sound like a lot of work, but it doesn't have to be. Review these tips on delivering the training employees want.
Invest in onboarding
One of the best ways to attract and keep talented team
members is to offer onboarding training that quickly integrates them into your small business team. Studies show that 69% of new employees who receive excellent training are more likely to stay. Most employees who like their jobs don't want to leave. They want to give their best efforts to help your company grow. Support employees and keep them engaged, so they feel great about their jobs by providing the education and experiences they need. Probably the best way to do this is through online training modules. There are many online training software options, but maximize your time and efforts by selecting a program with easy-to-use features.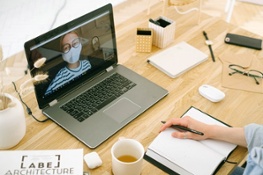 Developing quality training modules does take time, but it's a significant investment in developing a good team. Remember that employee turnover is expensive. Keeping talented workers is a better option. Learn more tips on choosing the right online training software that fits your business needs.
Encourage positive attitudes
Providing opportunities for employees to enhance their knowledge and build their skills shows workers that you care. They know you're interested in their personal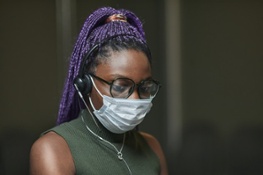 development, not just them filling a job.
Employees who are actively learning tend to be happier. As training needs are met, their happiness level increases. They are interested in helping your small business succeed. They become your brand ambassadors.
As employees expand their skills and knowledge, they give your business a competitive advantage. Customers are happier with their experiences and tend to return to do business again with your company. Your small business tends to stand out in your field.
Facilitators of change
Small businesses stay successful by continually modifying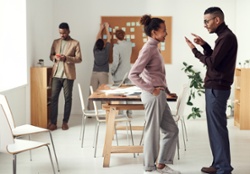 their products and services to anticipate customer needs. They also refine their customer services to improve relationships. The goal is to become indispensable. Providing regular online training modules helps prepare employees for new business growth. Teaching them about new products keeps them knowledgeable about your business. Offering training experiences help employees become more proficient in doing their job. These are excellent steps to preparing employees to accept and embrace change.
When developing new training modules, ask employees to assist in creating interesting information that is exciting, fun and engaging.
Lowers turnover
Research shows that providing learning experiences helps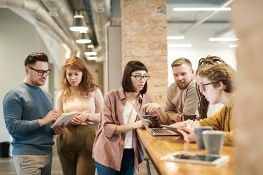 keep employees engaged. Ongoing training experiences improve employee retention as workers' skills are improved, providing richer job experiences. Happy employees tend to be more loyal to their employers, which helps keep turnover low.
Learn more ways to grow your business by building up your employees.