As a small business owner, it takes a lot of time, energy and money to find the right employees. After going through the hiring process, you expect that new team members will stick around for several years.
But studies show that on average 33 percent of new employees leave their jobs after only a few months. Often, it's because they didn't feel connected to their position or the business.
Business owners need an orientation plan to onboard new employees. This simply means showing workers how their work contributes to the success of the business and ways they can reach professional and personal goals.
Immediately after hiring a new employee, business owners and trainers need to get employees engaged with the business mission and goals, customers and their work responsibilities. One of the best, and easiest, ways to do this is by creating online training modules using a learning management system (LMS).
Here are six topics business owners and trainers should cover through online training to manage and monitor employee learning experiences.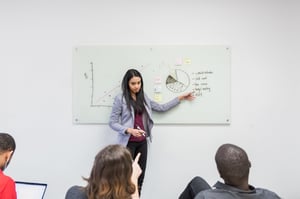 1. Teach the mission and goals – As you welcome new employees, they need to understand the reason for your business. Create fun learning modules that simply explain the mission and history of the business, provide background for owners and key leaders, and showcase the products and services. Upload pictures of the business, leaders and team members, customers, and the local community partners.
2. Connect new hires to customers – Workers need to understand the demographics, characteristics, and locations of the customers who buy your products and services. In the LMS, you can upload a PowerPoint presentation with maps and graphs to help employees visualize your customers.
3. Identify job duties – Clearly define employees' work responsibilities. With a LMS, it's easy to create an overview of each employee position or work area and provide information about the types of tasks and projects they'll do each day, week or month.
* Explain the knowledge and work they need to master to meet compliance regulations.
* Evaluate employees' knowledge of what they learn by designing quizzes to check their re view and understanding of the information.
4. Explain the work process, rules, and benefits – Every business has specific ways to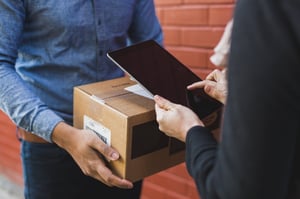 complete tasks, fill customer orders, or answer questions. Often these steps are unspoken, so new hires learn them by making mistakes, which can cause unnecessary frustrations. Using a LMS, create training modules on each topic, so employees learn the right way to do things from the start. They'll be more satisfied and engaged with their work.

5. Communicate skills and knowledge – Most employees want to learn new skills and increase their knowledge of products and services. Instead of teaching employees in a small group or one-to-one sessions, use a LMS to design training materials that deepen employees' knowledge and enhance their skills. They will feel more confident in doing their job, helping customers, and working with other team members on projects.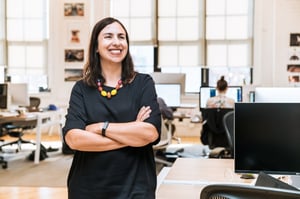 6. Provide career development opportunities – Research shows that younger employees spend several hours each week watching YouTube instructional videos. As a small business owner, invest in your employees by providing career growth experiences. Find out the topics, skills and knowledge employees want to master and develop online training modules to meet these needs. Get seasoned employees, customers or business partners involved in the process. You'll probably end up with creative and fun training sessions that new employees will love and enjoy.
Find out how to select the right online training software or how to organize an employee training program.