Do you consider employee training important to your business success? Or, is it something that you continually put off doing?
Successful businesses recognize the power of trained employees and the positive difference they make in the business growth. But for training to be effective, you have to connect with employees through their learning experiences. Here's how to engage workers with online training.
1. Define your purpose. It's difficult to achieve anything in life if you don't know the "why" of what you're doing. Identify your goals and create a plan for training employees. It may help to think through these questions:
* Why is training important?
* How will employees and your business benefit from the training?
* What type of training is needed, e.g., knowledge and skills development, to meet compliance regulations, or both?
* What percentage of your budget can you devote to training?
* What's the best way to provide employee training?
2. Know your audience. What are your employee demographics, such as ages, generational
group, men vs. women, etc.? Once you know these factors, identify the types of training they prefer. If you don't know, ask employees. These details will help you design the training modules, including the graphics, music, or work-life examples.
3. Keep learning simple. Most employees, especially younger workers, want regular training experiences. But, they prefer microlearning training modules, each focused on one topic for only a few minutes. As you prepare the training, make sure the discussion points flow in logical order, so the content makes sense to employees. Make the training authentic, using photos, everyday language, and examples that relate to the business.
4. Make learning flexible. While employees want training opportunities, they want to do it when they have time, from any location, and using any digital device. The right online learning software system should support these goals. Consider these tips to select the best online training system for your business.
5. Personalize the content. Develop training modules that are specific to employees' needs and positions vs. general information. It's easier to keep employees engaged with the content when they see how it relates to their job.
6. Mix it up. Create training modules using a variety of learning tools, such as PowerPoint presentations with videos, audio, photos, and interesting graphics. Ask employees to help you create training segments. Have them share stories of their experiences, relevant facts, tips for success, and other details that will help employees connect to the business. Storytelling helps employees visualize the information presented.
7. Create fun tests and celebrations. Set up fun quizzes to check employees' understanding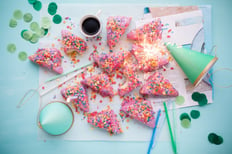 of the material. Or, document learning for compliance regulations. Set up the quizzes that require employees to earn a specific score to pass. Allow employees to refresh their learning and retest several times until they meet the standards. Reward training successes with certificates or recognition events to celebrate employee accomplishments.