Boring, irrelevant, dry, time-consuming.
These are words workers frequently use to describe employee training programs.
Small business owners readily admit that their employee training programs could be better. Often, they cite these barriers to developing quality training:
don't have the time

lack the resources

are uncertain how to improve training
But small businesses can make employee training programs better if they use online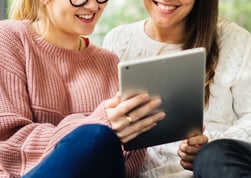 training software.
There are many training software options, so it's best to choose a software system that fits your needs, doesn't require an I.T. degree, and doesn't drain the budget. Review this blog for tips on finding the best software option that matches your needs.
After selecting the software for your business, it's time to create content that captures employees' attention, teaches them the knowledge and skills they need and want. Review these seven tips.
1. Find out what employees want – Research shows that employees think the training programs they're required to complete are not relevant.
Yes, there are certain tasks and information employees need to know. But you also can develop other modules that meet training interests of employees. Start by asking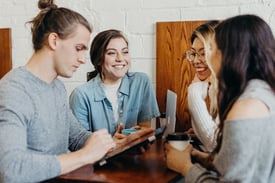 employees what they want to learn and the skills they want to develop.
2. Develop clear goals for training – Employees need to know what you hope to accomplish with the training. Write down your goals and share them with workers. Explain why you value the training they'll receive and the desired outcome.
Give employees a detailed list of training topics, including those that support your business (including compliance requirements), provide job-specific skills and knowledge, and encourage employees' professional and personal growth needs.
Emphasize the importance of training to support your customers. And outline how the training they receive will encourage their personal and professional development and continuous business growth.
3. Create interesting training modules – Choose an easy-to-use online training software designed to help you create better employee learning modules.
Outline the content of each training topic.

Identify ideas for photos, graphics, and videos that support the information and will capture employees' attention.

Review these blogs for tips on making better modules:
4. Share training success stories – Employees love to hear stories about the successes of the people they work with, their customers and the business. Use video format to keep the stories short and focus on the key points. Personalize the content by asking employees for help. Record their comments on why they value training and how it helps them in their job and professional growth. Don't worry about making an error-free video. Employees want authentic content. They are turned off by videos that look too polished.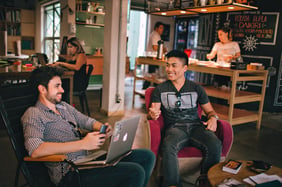 5. Stay ahead of training trends – Employee training trends continually are evolving. Stay ahead of the curve by reading articles and blogs from eLearning thought leaders. Here are some suggestions:

https://www.elearninglearning.com/2020/trends/
https://www.elucidat.com/blog/elearning-trends-2018/
https://www.efrontlearning.com/blog/2017/10/trends-2020-workplace.html
https://www.vitecoelearning.eu/en/e-learning-trends-for-2020-and-gen-z/
6. Quiz employees on content – As a small business owner, you will want to track the success of their training programs. The online software system will document employees' learning activities. This information especially is helpful when compiling records for compliance regulations.
Create fun, interesting quizzes that check employees' learning to verify that they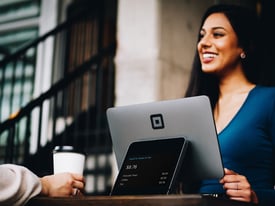 understand the material. If employees don't pass the quizzes with a specific grade, they can review the modules and retake it.
7. Redesign training – Each year, survey employees to create a list of training topics they value. Work with employees to develop the content they want. It may be difficult to create modules for all the topics employees request, so ask for their help in prioritizing the topics.