Keeping talented employees is a #1 priority for small businesses, followed closely by hiring good replacement workers as needed. When competing for the best employees, salary usually is a priority consideration for applicants. But these days, benefits also are strong contenders, including relevant learning experiences. As a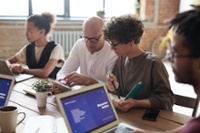 small business owner or manager, organizing employee training programs can be overwhelming since you're stretched in many directions each day. But the rewards of offering the right training programs are worth the investment. Review six reasons why small businesses should offer employee learning experiences.
1. Encourages employees' career growth – Today, employees are anxious about improving their knowledge and skills to further their careers. Research shows that 94% of employees would stay with their employer if the company invested in their career development.
One study found that about 58% of Millennials and 52% of Generation Z say that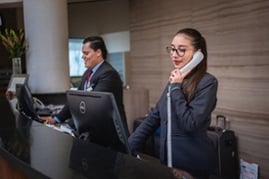 frequently updating their skills and knowledge is essential to their career growth. Continuous learning opportunities also are appreciated by older employers. About 35% of Generation X and 34% of Baby Boomers believe their success depends on regular learning experiences.

2. Supports employee longevity – Employees of all age groups are more likely to stay with your business if you offer training that supports their growth and development. That's a huge advantage for your company. It's less expensive to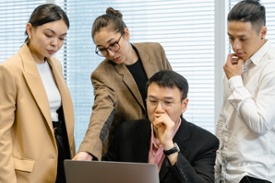 keep talented, hard-working employees than to find new team members who fit the job and connect with other workers. Also, retaining employees helps maintain productivity. And customers appreciate working with the same employees.


3. Improves everyday work experiences – When employees feel appreciated and have meaningful work, they are more satisfied and content with their job. They tend to look for ways to support and encourage other workers. Offering timely and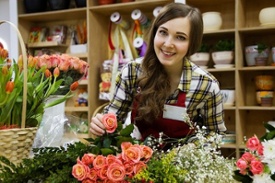 relevant training keeps the good vibes going. Try to create training activities that support employees daily responsibilities as well as topics that address professional growth and development. (Survey employees to know the topics they want to learn about and skills they want to develop.)
Set up short online training modules that employees can quickly complete during downtimes during the day, whether they are in the office or working remotely. Employees prefer online training because they can watch modules at their schedule using the device of their choice. (Learn how to create a training plan and develop modules that capture employees' interest.)

After completing the training, encourage employees to share what they've learned during team discussions. Employees enjoy learning from each other, so it's a good way to upskill workers at all levels of the business. The work atmosphere will be more positive as employees reach out and help each other (without being asked!).

4. Enhances employee productivity – Upskilling employees is an investment in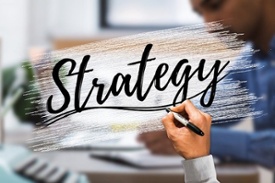 your business. Teaching workers new skills and enhancing their knowledge and awareness will increase their understanding of your company, products and business and help them see how their work supports the company's success (on good days and bad days). Employee productivity tends to increase as they use their enhanced knowledge and skills to complete tasks more quickly.
5. Puts learning in employees' hands – Most jobs have routine tasks that must be done regularly. Over time, the work can become repetitive and boring. Inspire employees by putting training in their hands. After surveying employees, create training modules on various topics that will capture their interest.

Set up modules using an online software tool makes it easy for employees to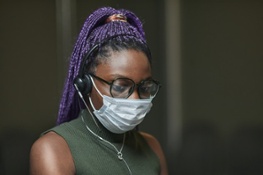 participate in learning experiences when they have time. Research shows that professional development is critical in employee retention and creating positive employee experiences. Plus, business experts say that investing in employee learning is a sign of a healthy company. It shows that the leaders are invested in their workers' success.


6. Increases employee productivity and business success – When employees receive training to do their job, along with learning experiences to improve their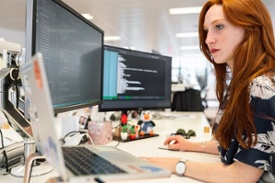 skills and knowledge, they tend to be more productive. They understand their responsibilities and how better to explain products and connect with customers. Upskilled employees benefit your business. They are more trained and aware of how to help your business succeed because employees are better able to adapt to changing marketing needs. You'll benefit from a higher return on your investment.