Telecommunications industry employees spend their workday helping other people connect. They answer customer questions, provide advice, help develop new products and support your business operations. So, doesn't make sense to keep your team members connected? Isn't it important for you to provide employees with the latest information about products, upgrades, and trends?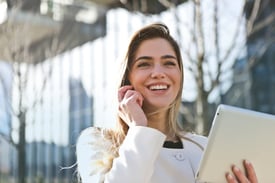 Most small business owners agree that employee training is a necessity to run their business, serve customers, and keep talented employees. But often training becomes a low priority in the midst of getting business done. Review the following reasons why small telecom businesses should prioritize employee training.
Keep Top Talent
It's an employee market. The competition for great workers is fierce. So employees can be picky in choosing the right work opportunity. The situation is causing employers to scramble to find and keep talented team members in every age group.
Most employees don't want to leave a good employer.
Small businesses need to give employees reasons to stay.
Most employees don't want to leave a good employer. So small businesses need to give employees reasons to stay. One of the best ways to keep quality team members is by offering continuous training experiences.
Employees want to grow professionally and personally. They want to expand their knowledge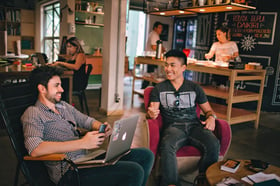 and develop new skills. While many employees spend an hour every week watching online educational videos, they expect their employer to provide continuous learning experiences. They view employee training as a sign that their employer values them, want them to succeed, and is willing to invest in their future.
Control turnover costs
Recruiting and retaining top talent is expensive for small businesses. They have to offer a competitive package of perks, benefits and experiences to catch potential employees' attention and to keep them on the job. Research shows that employees who don't connect with the company within the first six months start looking for other job opportunities.
Employment experts say that on average the cost to replace an employee is 16% of the annual salary for low-paying jobs (salary of less than $30,000/year), and 20% for mid-range positions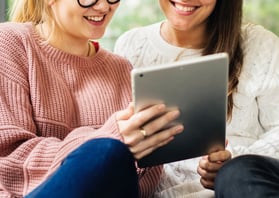 (salary range of $30,000 to $50,000/year).
Keeping employees engaged and on the job means small businesses will save budget dollars that they can invest in training workers and growing the business.
Steady workflow, happy employees
Employees who feel valued are more likely to become engaged with their work and stay on the job. It's a huge benefit to small employers. Workflow stays steady because employees are experienced and know what to do. Customers are happy because they recognize employees and feel that they can trust them.
Training also provides great opportunities to teach employees the business mission and core values so they can become brand ambassadors.
Flexible training
In the telecom industry, the world of business operations and opportunities changes daily. It's difficult to keep all employees updated through memos, emails, or word-of-mouth communication.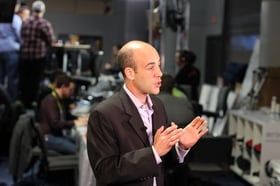 Workers also are busy during the day, answering customer questions, selling products, resolving problems, setting up accounts, and working on new ideas. They have minimal time to sit in training sessions.
That's why it makes sense to provide online training modules that employees can log into at any time, from anywhere, using any digital device.
Online training is an easy, positive way to provide the information employees need to have to do their job. It's also a simple way to help workers develop the skills and gain the knowledge they want for personal and professional development.
Business owners or training team members can use an online training software system to tailor training to specific position needs and employee interests. It should be easy to design and create training modules, organize topics, and continually update information employees need to develop their knowledge and skills.
The right system will be cost-effective and save businesses considerable money on expensive training classes.
Check understanding
Employees have different learning styles, so businesses must to develop training modules that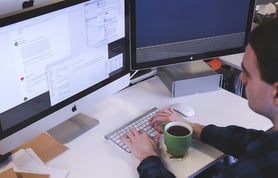 provide information in several formats. Using a variety of teaching tools, such as video, pictures, audio, charts, graphs, and stories, businesses owners can connect workers to training materials.
When creating the training modules, set up quizzes to check employees' understanding of the material. It's also a way to track learning experiences that fulfill compliance regulations.