Employees want continuous training at work. If they don't get the coaching and learning experiences they're seeking they won't hesitate to look around for other employers who will meet their needs. So, why not provide the new knowledge and skills they want? You'll end up with higher quality workers. And employees will be more satisfied and willing to stay on the job. Here are seven things you need to do.
1. Find out what employees want – Talk to your workers to find out the knowledge and skills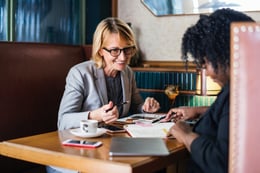 they want to learn, and how they want to use it. Listen to their feedback and look for ways to provide the learning experiences they want.
2. Mix learning experiences with business goals – Identify the expertise and abilities you need employees to possess so they can fulfill their job responsibilities, while also helping your business grow. Compare the list to employees' training requests. Look for ways to marry the ideas together to create training that meets both objectives.
3. Share training goals – Show workers both lists. Then present a diagram of how employees' train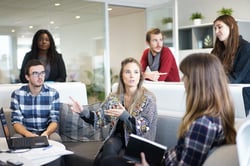 ing goals and your business needs intersect.
Explain why you, as the employer, want to invest in employees to help them grow and develop, and how the new skills and knowledge they acquire will benefit the business.
Taking time to explain these details will get employees on board with the training plans you develop. And, they will be more appreciative and willing to help your business succeed.
4. Develop a training plan – The next step is to develop a training plan. Create an outline for the training topics. Identify the details needed in each area, an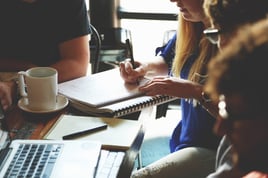 d the materials required to teach each one. Read this blog to learn more.
5. Invite employees to assist with the training – After developing the plan, show it to your team leaders, managers or seasoned employees and ask for their help in creating the training modules. Use an online training software system to put the modules together. The right software system should be simple to use so employees can easily develop the content. Make sure to use a combination of learning formats, e.g., audio, video, drawings, pictures, charts and text.
6. Set up a training calendar – After creating the training plan and the first round of modules, it's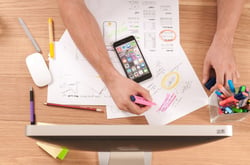 easy to get busy with other work projects and put off developing the next training programs. But, remember, employees want regular training experiences. Reserve time in your schedule to continually develop new learning experiences. Task a few employees to work with you to keep training on schedule.
7. Say thanks – When rolling out the new training modules meet with employees to remind them of the goals and provide an overview of the content. Express appreciation for

their willingness to work with you to develop continuous learning experiences. Set up quarterly "thank you" sessions to recognize training accomplishments. Finally, ask employees to share what they've learned and how it's helping them achieve their personal and professional goals and the difference it makes in how they do their job.