Employees today look for jobs where they can balance work and life. They want to work hard and contribute to their employer's success. They also want to learn and grow professionally. But at the end of their workday, employees want personal time to play harder without guilt or interruptions from the office.
Learn on the go
New employees joining your business expect continued growth and learning experiences. They want to be active contributors to the success of your business. But their desire for work-life flexibility means you need to provide training experiences that fit their schedules. They don't want to drive across the city to attend an all-day seminar. They prefer personalized training experiences.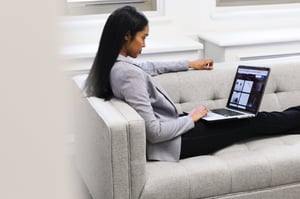 With eLearning, you can easily create the training employees need. They can learn on-the-go and be tested on the material taught. Review this blog to learn tips on setting up an eLearning training program.
Younger employees are comfortable learning new knowledge and skills using digital devices. Often employees have downtime between customer calls or before meetings when they can spend the time catching up on online training.
Using an online training software, such as Traineaze, employees can get the training they need, but at their own pace. If they need to refresh their knowledge on a product or to answer a customer question, they can review an online training topic. Or, if they have an unexpected family need and need to leave work, they can complete training modules at home later in the day.
Happy Mindset
Research shows that employees are more satisfied with eLearning experiences, so they are more likely to stay with you. They feel that their skills are valued because you're investing in eLearning to help them grow. This is good news since businesses collectively spend over $30.5 billion a year on costs associated with employee turnover.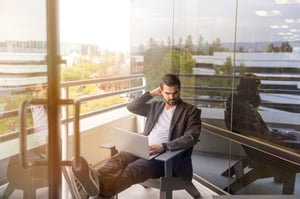 Many jobs today require specific skills and abilities. Due to constant technology changes, you probably won't find potential new hires employees with the exact skills you need. And current employees, who are busy serving customers, may not be able to keep up with technology updates.
Interestingly, 87 percent of younger employees say that professional growth and career development opportunities are necessary to keep them engaged at work. Research shows that when younger employees visit a potential employer, they look around the offices to see whether the business uses current technology. They also will want to know the type and amount of training they will receive.
Bottom line, when employers focus to work-life balance, employee engagement and productivity levels increase.