"Well-trained employees are happy, engaged, productive — and they will eat, sleep, and breathe your company if you ask them to." ~ Inc. magazine
You've heard the news stories and read reports: employee training is important to attracting new employees and keeping the ones you hire. But small business owners often struggle to provide the training employees need and want.
If you subscribe to the "training by fire" theory, one mistake by a new employee may cost your businesses unnecessary time, money and ding your reputation. Fortunately, training employees doesn't have to be expensive. Here are six suggestions to help you train employees on a limited budget.
1. Use PowerPoint – As a small business, it may be difficult to justify the cost of an expensive eLearning authoring tool. It's a nice-to-have item, but not something necessary to run your business. PowerPoint can be used to highlight company goals, show procedures and processes, demonstrate product features, and a lot more. You can even narrate and animate your PowerPoint to make them more engaging to the learner.
If you don't have access to PowerPoint, there are many free, and easy to install, alternative software options to create training materials for employees. Read this article to learn more.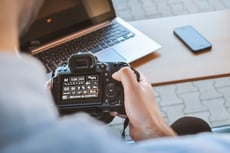 2. Royalty-free photos – You don't have to spend money on professional photography to have great photos for employee materials, or even customer sales information. Many websites offer royalty-free photos.
Another idea is to create a history board using photos collected through the years to show new employees product changes and the growth of the business.
3. Online videos – Employees don't want sophisticated, polished training videos. Instead, they are looking for authentic information with real images. Most younger employees spend several hours each week watching instructional videos online, such as YouTube tutorials. Search the web for free, or low-cost, educational tutorials and product videos that fit your business needs.
Another option is to create your own videos using free editing software. You can narrate the content of the training modules and ask other seasoned employees to make videos on specific topics. It's a cheap and easy way to share your business mission and goals and educate employees about the customers who use your products and services.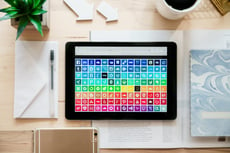 4. Customer and market demographics – Employees need to know about the markets and customers you serve. There are several free online services where you can gather this information to develop personas on your target customers and businesses. This information especially is helpful for multi-site offices or employees who sell your products to customers outside your area.
5. Specialty training – Many business industries have associations that represent the interests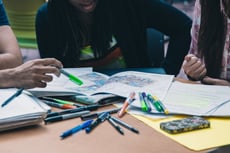 of members and provide supportive educational programs. While you may pay a fee to join the association, you'll have access to rich resources and information helpful to your employees.
Explore course offerings at a community college or continuing education program for topics that would enrich your employees' knowledge and skills.
6. Use a Learning Management System (LMS) – Another option is to invest in online training software, such as Traineaze, that is affordable, simple to learn and use. Using an LMS, you can host all your training in a central place, share it with your employees, and track their progress. Traineaze makes it easy for small businesses to develop personalized training modules that employees can access at any time from any digital device.