Small businesses with multiple office locations or with associates who travel for the company struggle with the same problem: keeping employees connected. But for business success, all employees need the same knowledge and must follow the same policies and protocols. Here are five reasons online training connects employees in multiple office locations.
1. Ensures consistency
It's natural for each business site to develop its own culture and personality, especially when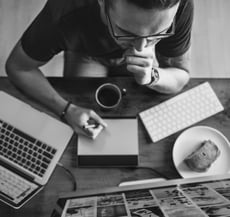 offices are in different communities. And employees who travel like working independently and have their way of doing things. These circumstances are difficult to control. Instead, business owners and managers should focus on making sure that workers follow the same standards and operating procedures wherever they're located.
Using an online training system, like Traineaze, makes it possible for all employees to receive the same information, including product updates, details on customer purchasing habits, compliance requirements, or to share stories and examples to reinforce the company's mission and goals.
When everyone in the business has the same base of knowledge, it's easier to serve customers and to work efficiently.
2. Minimizes costs and time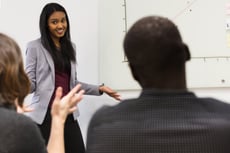 Small businesses rarely have downtime for group training. It's also expensive to bring all employees together, rent a room for the meeting, and pay for travel costs and meals. But with the complexity of today's business world and the changing economic conditions, it's essential that all employees are on the same page.
Many businesses have discovered that an online training system is a uniting force for employees. Employees can learn on their own time, making it more cost-effective and time-efficient than the traditional group learning experiences.
3. Meets employees' needs
Most workers today, especially Generation Z and Millennial employees, prefer individual training experiences. But, they want to watch training modules on their own time, from any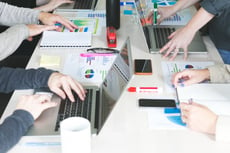 location, and using any digital device. They are the ultimate multi-taskers because they've been working on tablets, responding to phone texts, and studying, all at the same time.
Show team members that you value their work and understand their learning preferences. Provide short training modules they can watch whenever they have a few extra minutes. Learn more about microlearning by reading this article.
4. Requires minimal time to set up
Few business owners, or team members who help out with employee training, have time for labor-intensive online training systems. The software needs to be easy to understand, simple to set up and update, and with excellent customer service support.
Employees enjoy entertaining learning experiences vs. word-intensive slide presentations. The right online training software should accommodate several training formats, such as PowerPoint, videos, audio, and pictures, to make the content interesting.
With the right online training software, it should be easy for employers to set up quizzes to check employees' understanding of the material and to verify learning to meet compliance standards.
5. Provides privacy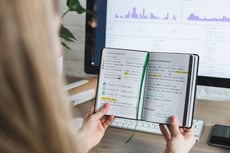 Many employees don't want to admit that they don't understand something related to their work responsibilities or area of expertise. Online training is more private than large-group meetings where employees worry that they might be asked questions about information they don't know.
With digital training modules, employees can learn new information or refresh their understanding of products or sales materials without other workers knowing what they're doing. Workers become more confident because they can knowledgeably answer customer questions.
Online training is a winning experience for both employees and businesses.
If you want employee training to make a dramatic difference in your business, review these tips on how to find the right online training software that fits your needs.